Technological innovation in the productive process at Small Size has led to a qualitative leap forward in the design of stronger, longer lasting and more aesthetically pleasing ceramic paving stones for urban spaces
With a focus on modern and sustainable urban architecture projects, the ceramic paving stones from Small Size 20MM are the best alternative to the classic but now obsolete paving stones concrete . The clearly superior technical properties of Small Size and the incredible designs available in its catalogue combine to create a building material capable of realising the current trend towards attractive, lasting, safe and environmentally friendly urban spaces.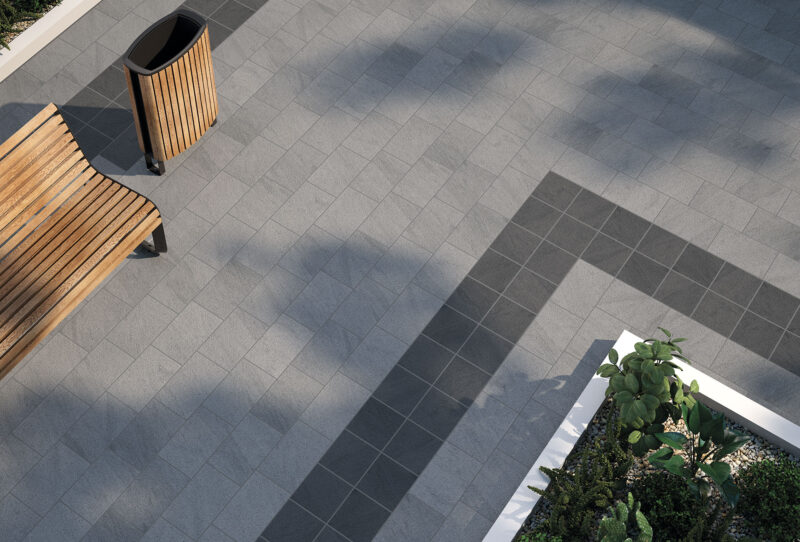 A Modern and Attractive Urban Landscape
Paving stones provide the basis on which building projects produce new urban developments and remodel existing ones. paving stones In recent decade, concrete paving stones have traditionally been the preferred choice due to their strength. However, the emergence of ceramic paving stones has led to a revolution in urban architecture and Small Size 20MM is the finest example of the technical and aesthetic innovation in this field.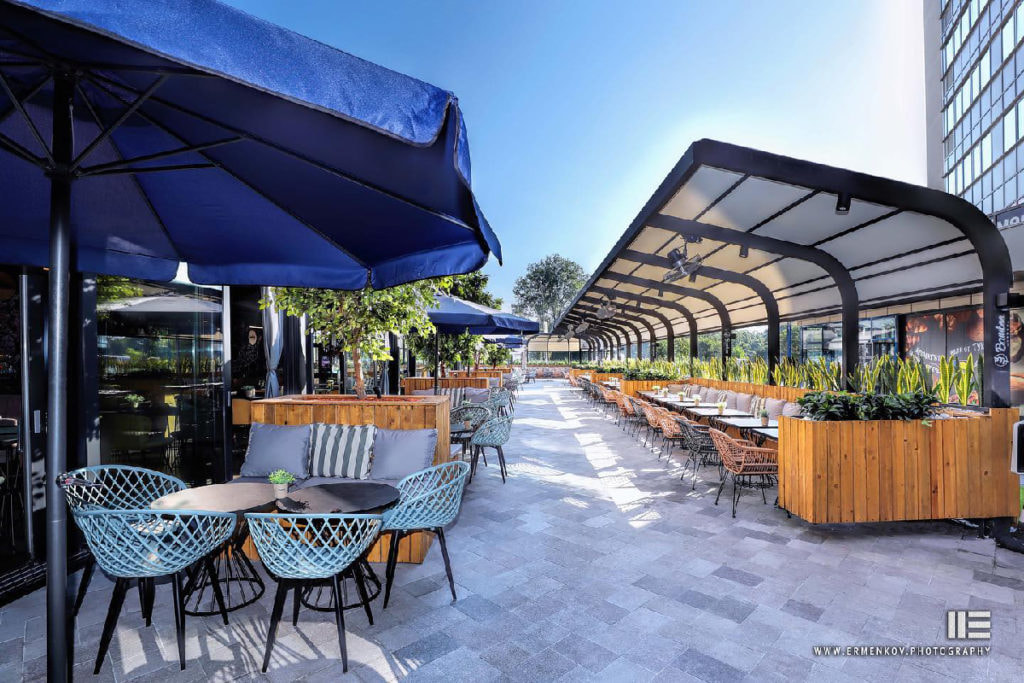 Furthermore, the choice of this ceramic material for paving public spaces not only guarantees an attractive urban landscape but also ensures that these spaces can be kept looking brand new due to its outstanding strength and durability, remaining untouched by the passage of time.
The Unbeatable Strength of
Paving

Stones
Just as important as the aesthetic look of our streets is the technical quality of their paving stones for withstanding vehicle and human traffic, adverse weather conditions and the various chemical products used to clean and disinfect more comprehensively.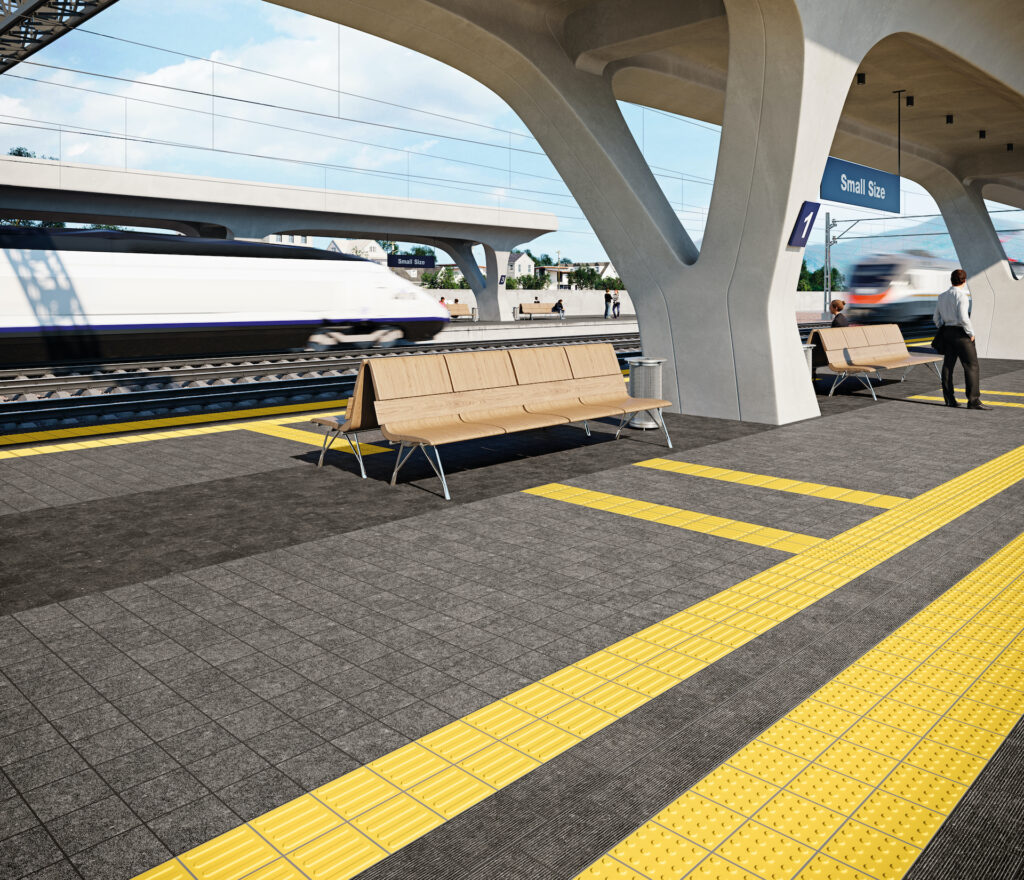 Paving public squares, pavements or parks with paving stones from Small Size 20MM guarantees safe and comfortable environments for all users, perfectly adapting to the space in which they are installed
Small Size 20MM is a new generation of ceramic that eliminates all these problems. The excellent bending stiffness of over 41 N/mm2 (regulations require a minimum of 35 N/mm2) guarantees strength and resistance to wear and tear. Furthermore, the extremely low water absorption of 0.2% provides these paving stones with anti-frost properties that, in combination with a CLASS 3 non-slip finish, make them the safest on the market.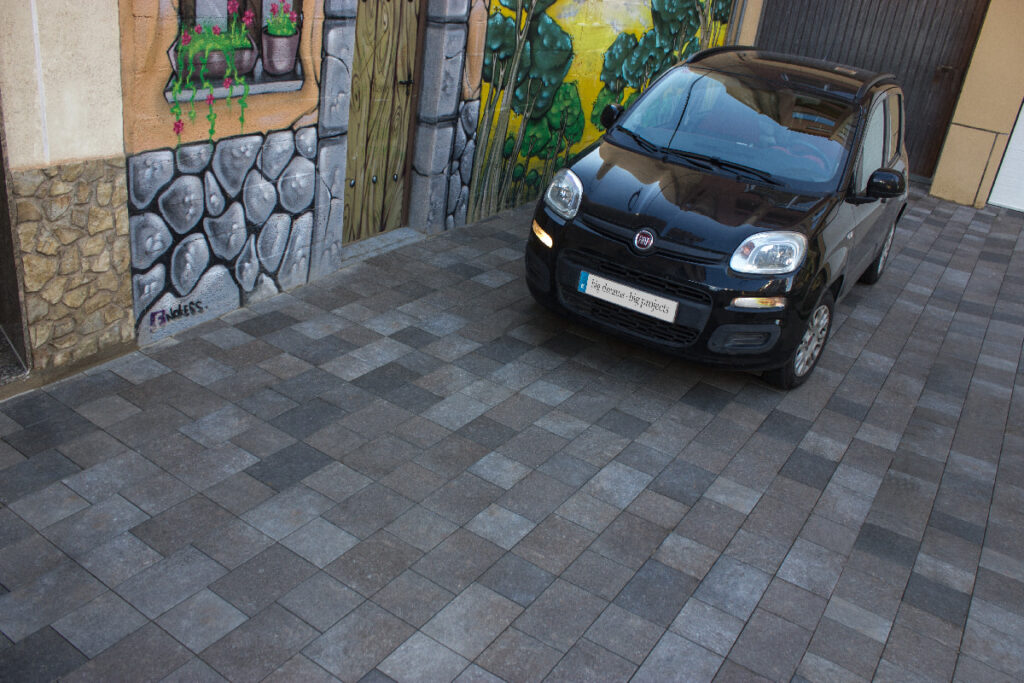 The surface of Small Size 20MM has been studied to offer optimal non-slip properties, thus protecting the health and safety of pedestrians against possible slips and falls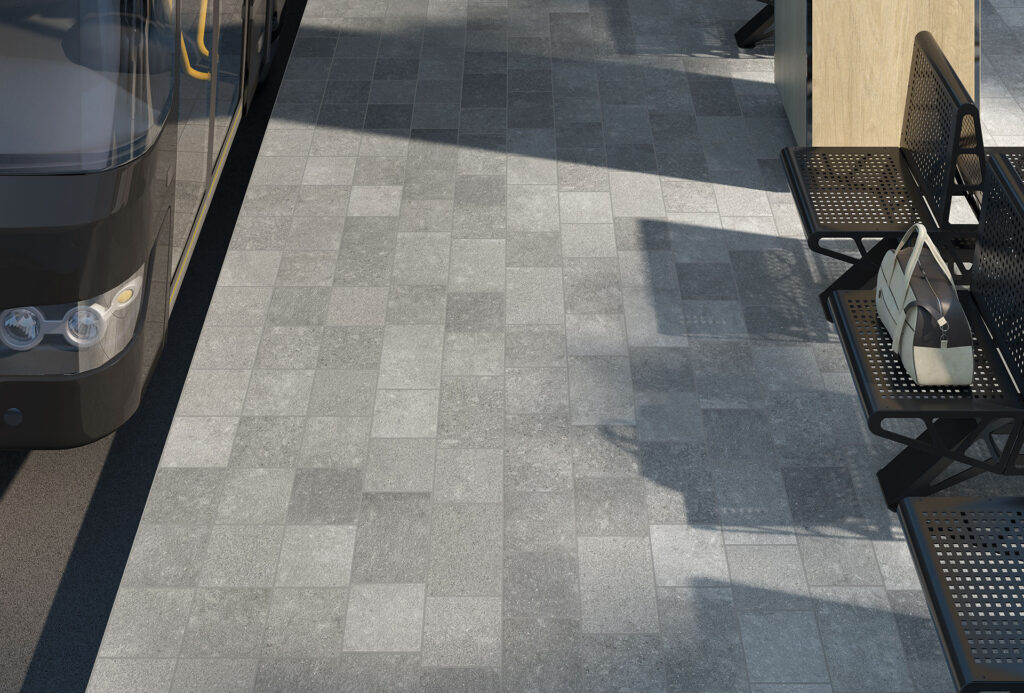 In addition, almost zero porosity makes these paving stones impervious to external agents, such as dirt and stains, to keep the material hygienic and its aesthetic and technical qualities unaltered. Another major benefit of Small Size 20MM is the ease with which they can be cleaned (with just water or detergent), while their resistance to acids and high-pressure water machines provides support for the demanding maintenance requirements of public streets.
IF YOU WOULD LIKE TO KNOW MORE ABOUT ALL THE TECHNICAL AND AESTHETIC ADVANTAGES OF SMALL SIZE COMPARED WITH CONCRETE PAVING STONES, DO NOT HESITATE TO CONTACT US BY CLICKING HERE.