On Tuesday, 4 February, the young brand SMALL SIZE, located in l'Alcora (Castellón province, Spain), received the 'Som Ceràmica' Prize 2020 for Ceramic Product Innovation in pavimentos urbanos, for its range of high performance porcelain pavement tiles in small format.
Small Size has been selected as the winner of the 'Som Ceràmica' Prize 2020, for Ceramic Product Innovation in urban applications. The prize is awarded annually by the Diputación Castellón (an organ of the Castellón provincial government) to companies in the ceramic industry.
The prize incentivises the research and development of new, public interest products, and promotes the use of ceramics in urban areas.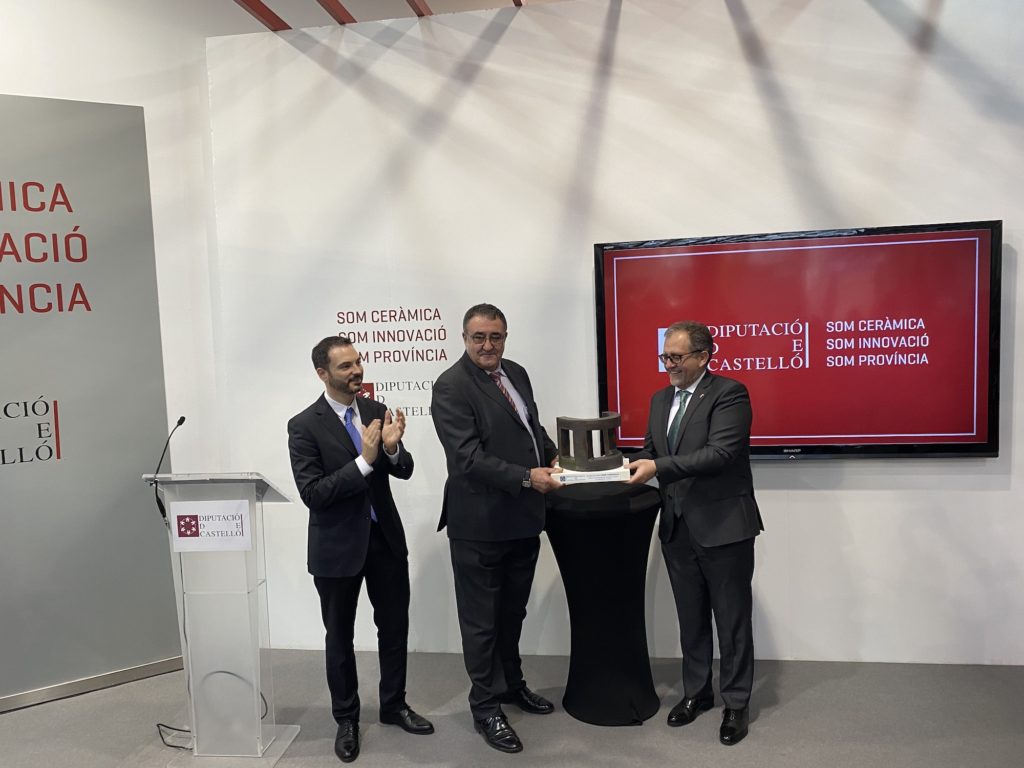 Small Size obtiene el premio 'Som Ceràmica', por su nueva generación de pavimento porcelánico con altas prestaciones técnicas en formato pequeño y 20 mm. de espesor.
Its exceptionally high resistance to impact, wear, breakage, stains and that fact that it is anti-slip, sustainable, resistant to abrupt changes of temperature, requires hardly any maintenance, is easy to install and timeless - were all determinants in Small Size having been awarded this prize.
Además, el grosor específico de 20mm de estos PORCELAIN FLOORS, sumado a su pequeño formato, dotan a las piezas de una gran resistencia que se multiplica exponencialmente con una adecuada instalación, por lo que constituyen una garantía para ser utilizada en cualquier espacio ya sea donde haya tráfico industrial o rodado, así como peatonal.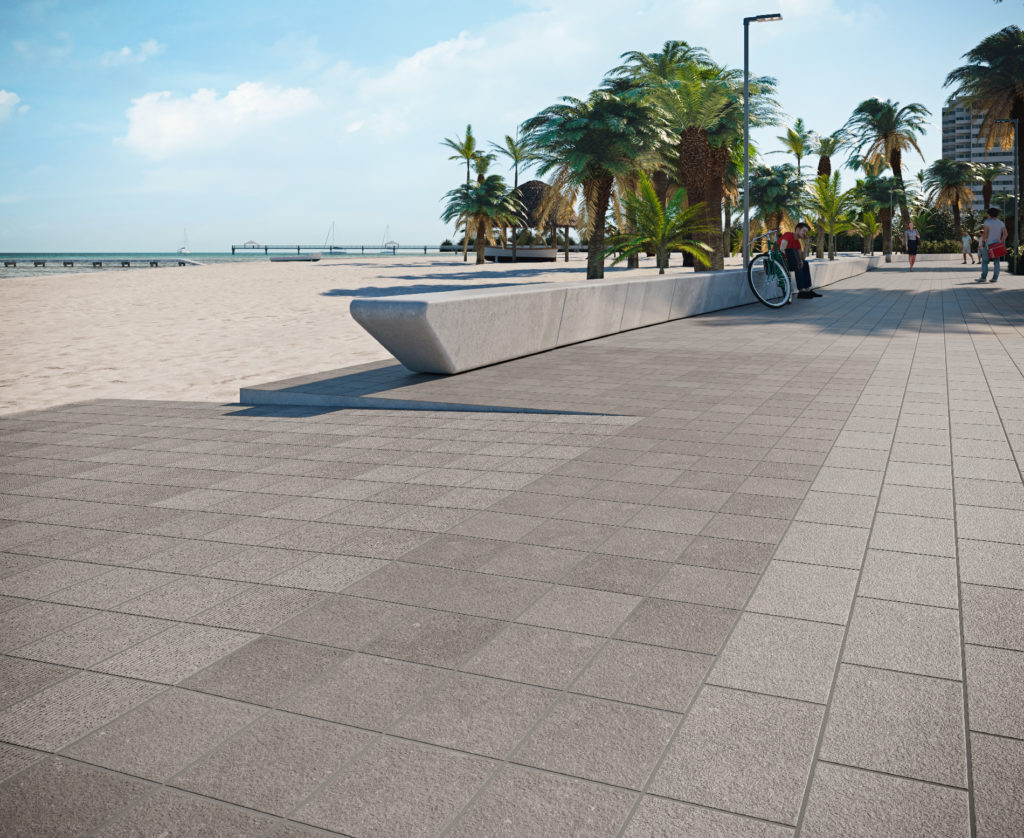 Este pavimento es recomendable en multitud de proyectos, desde centros comerciales, áreas de alto tránsito, pavimentaciones, aceras, jardines o industria de cualquier sector, instalaciones deportivas de invierno o verano, hasta todo tipo de arquitectura urbana.
This important prize has been awarded to the management team of Small Size by the President of the Most Excellent Diputación de Castellón, José Pascual Martí and the Provincial Deputy for Ceramic Promotion, Ximo Huguet, in collaboration with the Ceramic Industries Research Association (ITC), the Spanish Association of Technical Ceramic Professionals (ATC) and the Spanish Ceramic and Glass Society (SECV), and within the framework of Cevisama 2020, where the winner, "Small Size" is presenting its collections - porcelain flooring from stone to slate, clay to granite in various colours - throughout the week at its stand, C157 (Level 2, Pavillion 6), alongside the conference area and the stand of Valencia World Design Capital 2022.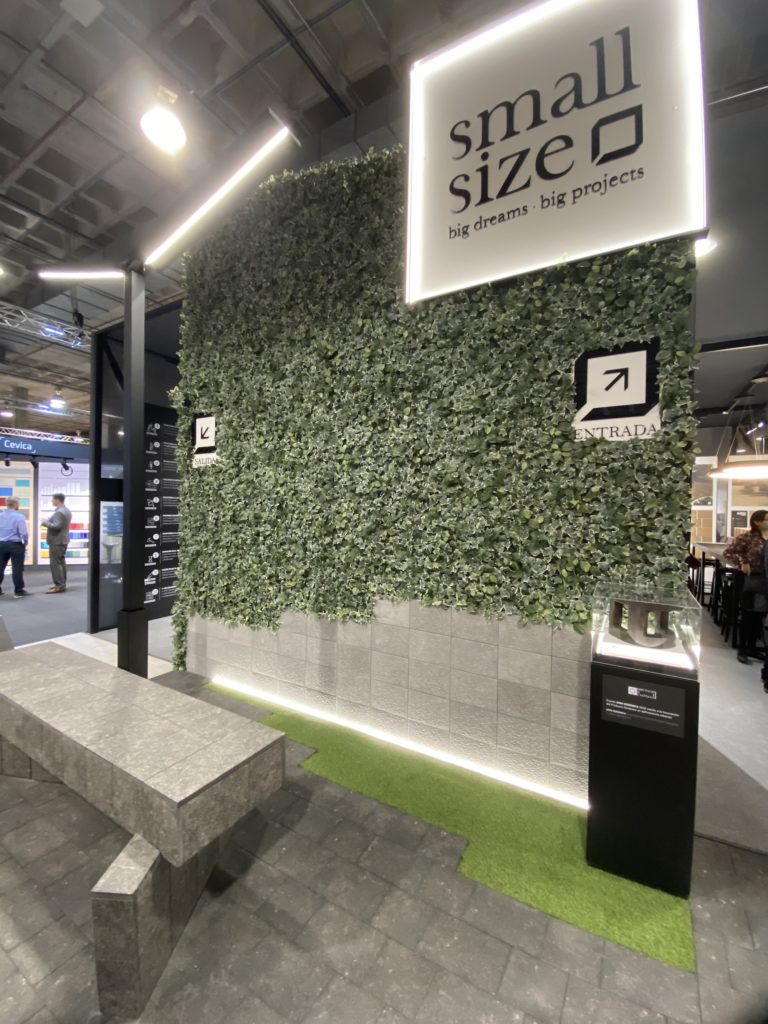 Then we received a visit to the Small Size stand, by the Jury of the 'Som Ceràmica' Prize, accompanied by the President of the Most Excellent Diputacion de Castellon, José Pascual Martí, and the Provincial Deputy for Ceramic Promotion, Ximo Huguet.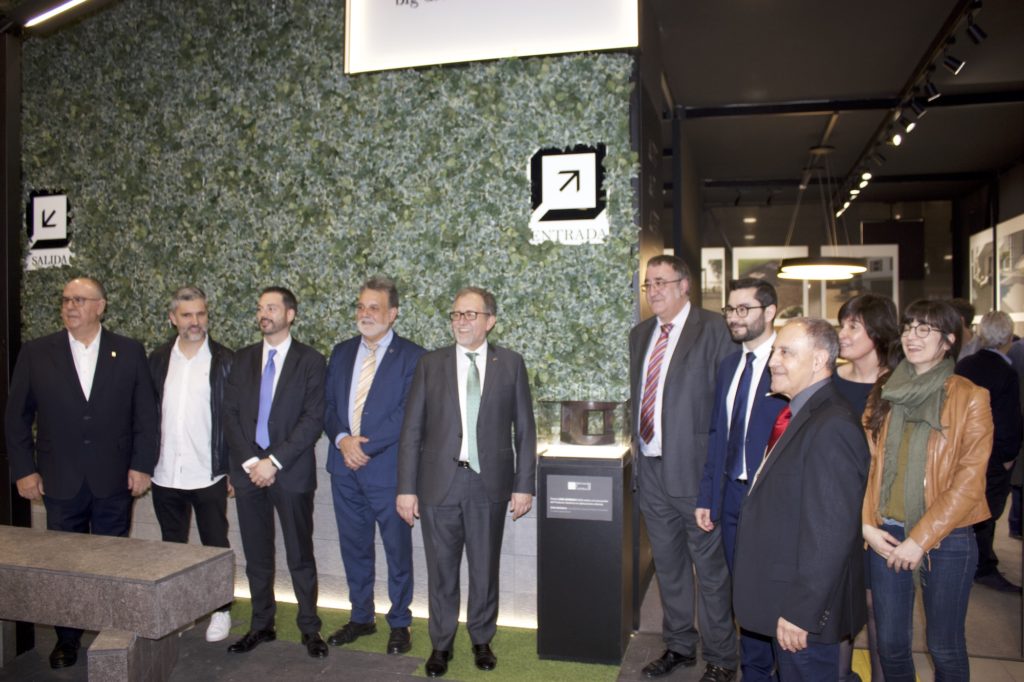 You can visit the Small Size booth at Level 2 - Pavilion 6 - Booth C157 until next Friday, February 7th at Cevisama.