As an increasingly popular resource in construction, the integration of spaces with continuous flooring has become a modern architectural trend in our towns and cities
The use of aesthetic uniformity and visual harmony to open up spaces and bring separate areas together are increasingly sought-after requirements in urban architecture projects, specially those of a public nature. The requirements for this type of design project centre around the choice of a multi-purpose and versatile continuous flooring material that is capable of integrating aesthetically into various outdoor areas while also meeting all the technical demands inherent to each of those spaces.
To successfully extend outdoor spaces with continuous flooring, the chosen material must offer certain technical and durability guarantees that not all the options available in the market today can offer. In these situations, full-bodied porcelain flooring from Small Size stands as the perfect choice for this type of project.
The thickness of 20mm and the production system used in its manufacture give the material non-slip properties as well as a high resistance to impact, wear and tear much higher than the average.
These technical properties are essential for flooring installed outside homes, as well as busier pedestrian and road traffic areas, including public squares, pavements and parks.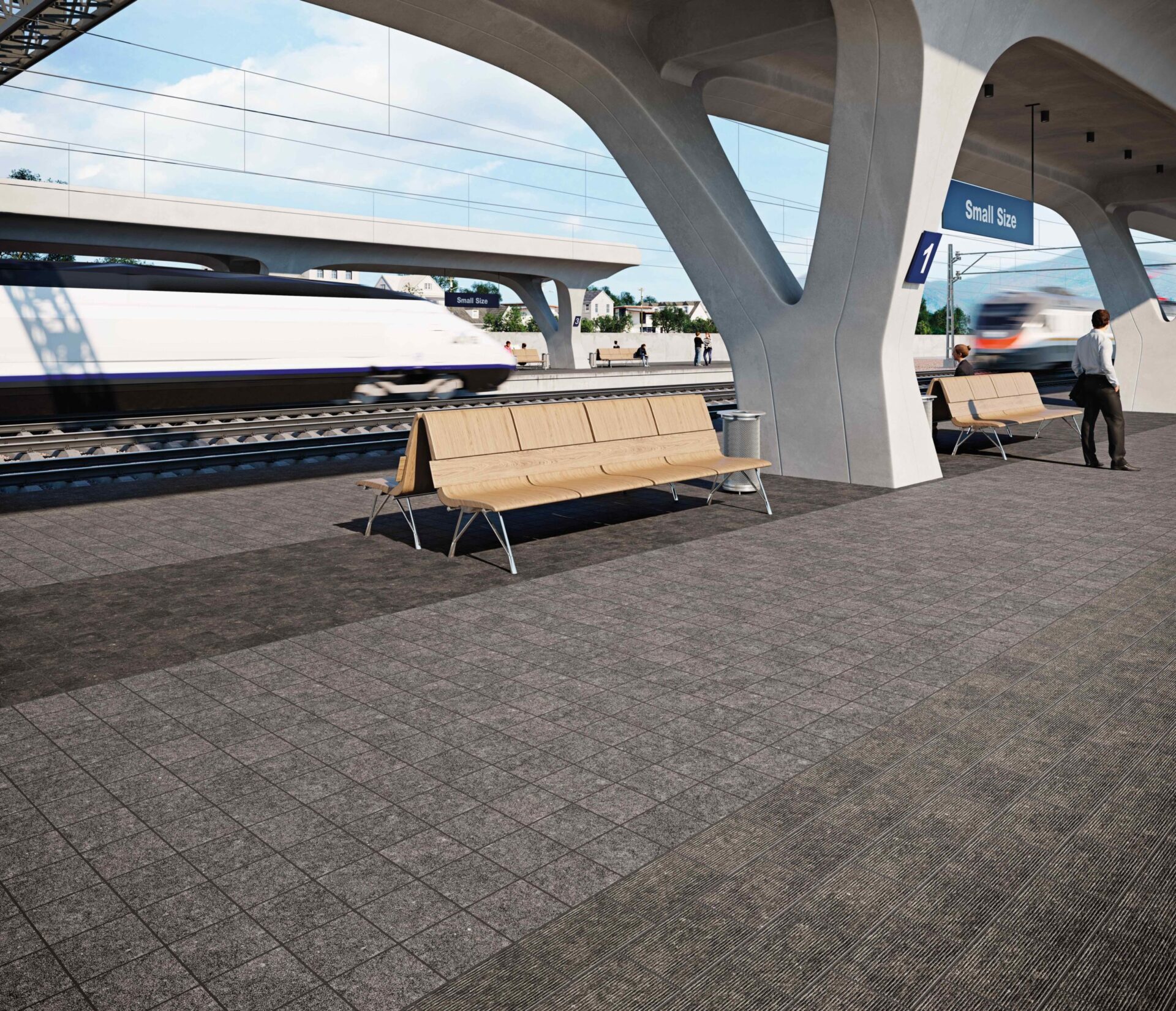 In addition, the importance of the aesthetic aspect in a continuous pavement tips the balance towards the use of 14mm and 20mm thick porcelain Small Size as a reference material.
The possibilities for urban project design are multiplied given that, besides offering numerous timeless aesthetic designs, texture variety, formats and finishes, the customisation and modularity options for the pieces give the material a number of benefits that are highly appreciated among architects and engineers. It is therefore a safe bet for any new project.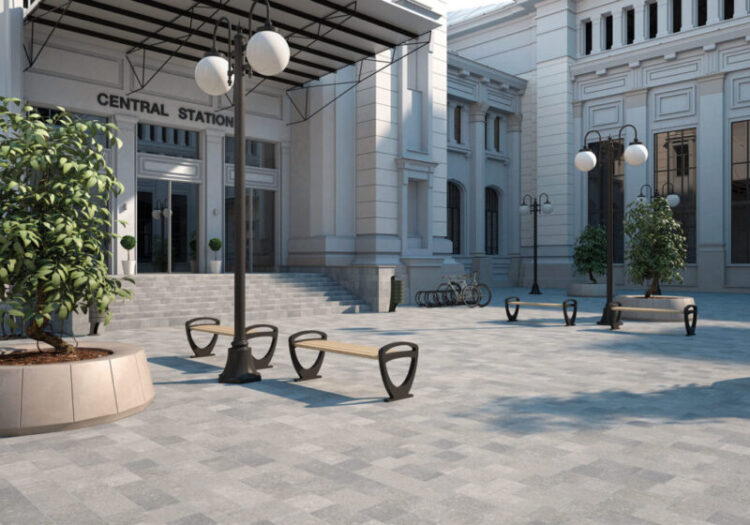 In the catalog of Small Size you will find various timeless designs and finishes in technical porcelain collections with an exclusive 20 mm thickness and small format, especially designed for modern urban architecture.