A trend taking the world by storm in both public and private projects, deactivated concrete cannot compete with the look and high-tech performance of the 20 mm porcelain tiles from Small Size.
The exteriors of private homes, as well as public spaces that are busy with pedestrian and vehicles, need ultra-resistant low-maintenance paving with pavimentos de alta resistencia, de bajo mantenimiento y con una alta capacidad antideslizante para ser completamente seguras y funcionales.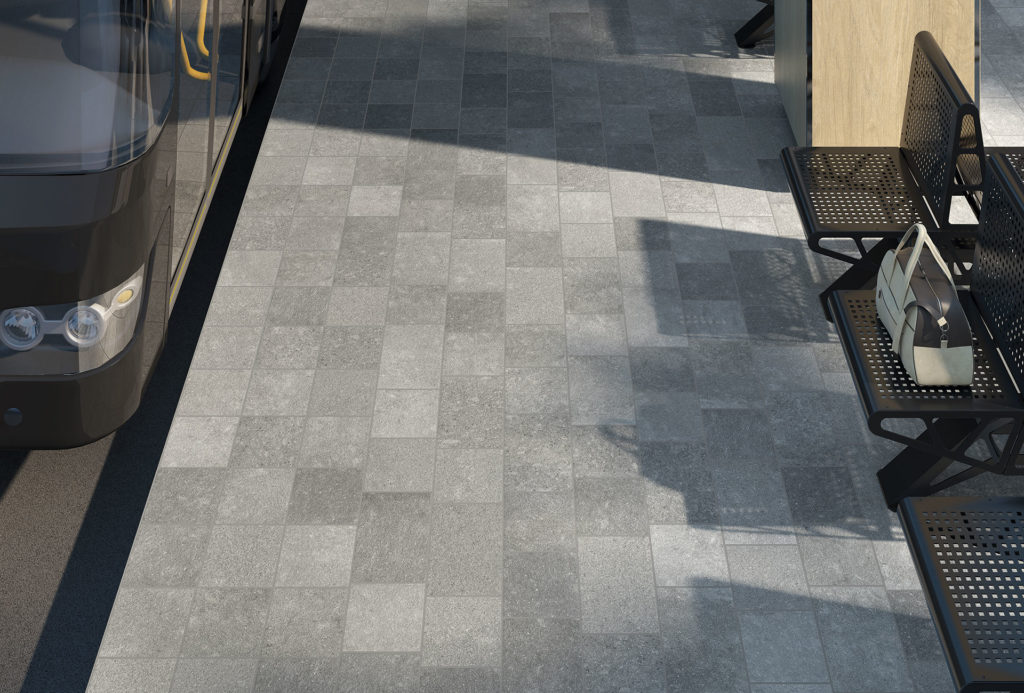 Deactivated concrete and 20 mm porcelain tiles stand as the preferred options when tackling this type of project.
The technical and aesthetic advantages of porcelain tiles are such that the decision to use these or deactivated concrete is a simple one.
PORCELAIN TILES ARE MORE LONG-LASTING THAN DEACTIVATED CONCRETE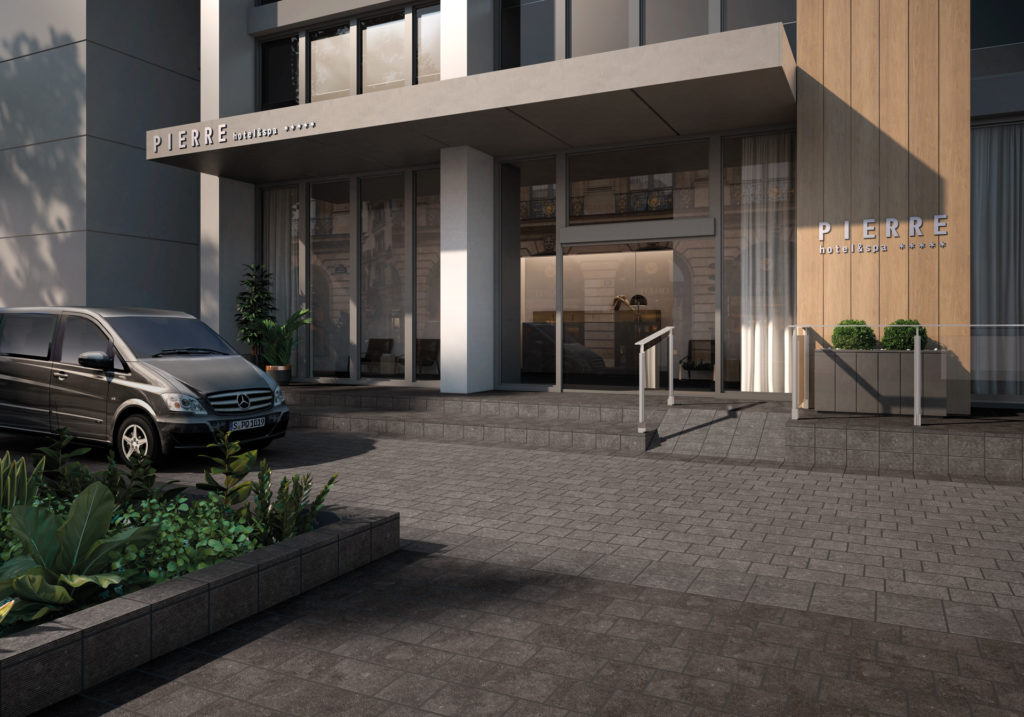 One of the major differences with 20mm porcelain tiles is their unchanging nature over time. While deactivated concrete visually deteriorates much faster, scratches easily after any heavy contact and cracks with the changing temperatures, porcelain tiles preserve their original look with the passage of time. They also preserve their high-tech performance, such as resistance to sudden temperature changes, breakage, bending, stains, chemical products, fire, etc.los PORCELAIN FLOORS conservan su aspecto original con el paso del tiempo, además de mantener intactas sus altas prestaciones técnicas, como son los cambios bruscos de temperatura, resistencia a la rotura, resistencia a la flexión, resistencia a las manchas, resistencia a los productos químicos, resistencia al fuego, etc.
PORCELAIN TILES REQUIRE NO MAINTENANCE
Maintenance requirements in urban and public spaces is an essential characteristic to consider when opting for one material over another.
Deactivated concrete needs increased maintenance given that it cannot be cleaned with chemical products and, when performed regularly and in a prolonged fashion, simple high-pressure water cleaning methods damage the surface texture and lead to material deterioration in a very short time.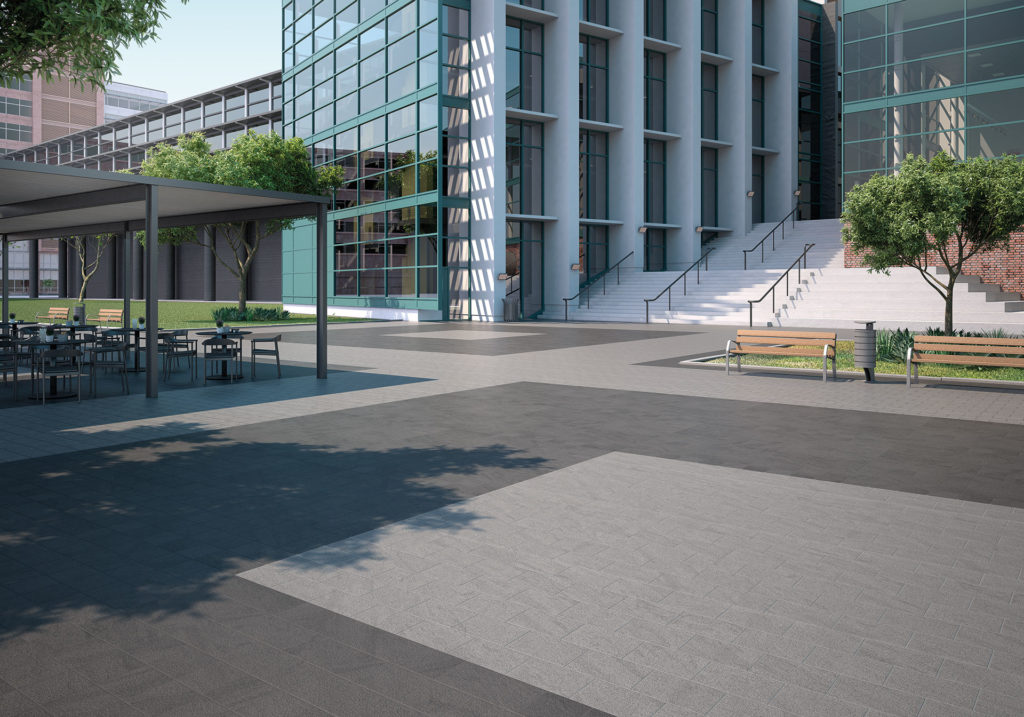 On the other hand, 20 mm Small Size porcelain tiles can be cleaned with just water and can also withstand any cleaning product, acids and high-pressure water machines.
GREATER TECHNICAL FUNCTIONALITY OF PORCELAIN TILES
Furthermore, the ease with which it can be installed on construction sites (where it achieves a performance of between 35 and 40 m2/day), its perfect suitability on ramps, pavements and level changes, its resistance to breakage and bending, its strong anti-slip characteristics and no need to apply treatments after installation would make the choice of 20 mm Small Size porcelain tiles over deactivated concrete an obvious one. It also comes in small formats, such as 20x20 cm and 20x30 cm, meaning the product is easy to handle and offers a large number of different placement patterns for personalising any architectural project.Small Size frente al hormigón desactivado. Asimismo, la disponibilidad de formatos pequeños, como 20x20cm y 20x30cm, permite la fácil manipulación del producto y una gran cantidad de patrones de colocación diferentes, pudiendo personalising any architectural project.
Another advantage of porcelain tiles over deactivated concrete becomes evident during replacement.
Whenever material needs to be replaced following maintenance tasks or when enlarging an area, the difference is hardly noticeable with 20 mm Small Size porcelain tiles whereas it is entirely impossible with deactivated concrete because it is made of cement, aggregate and water.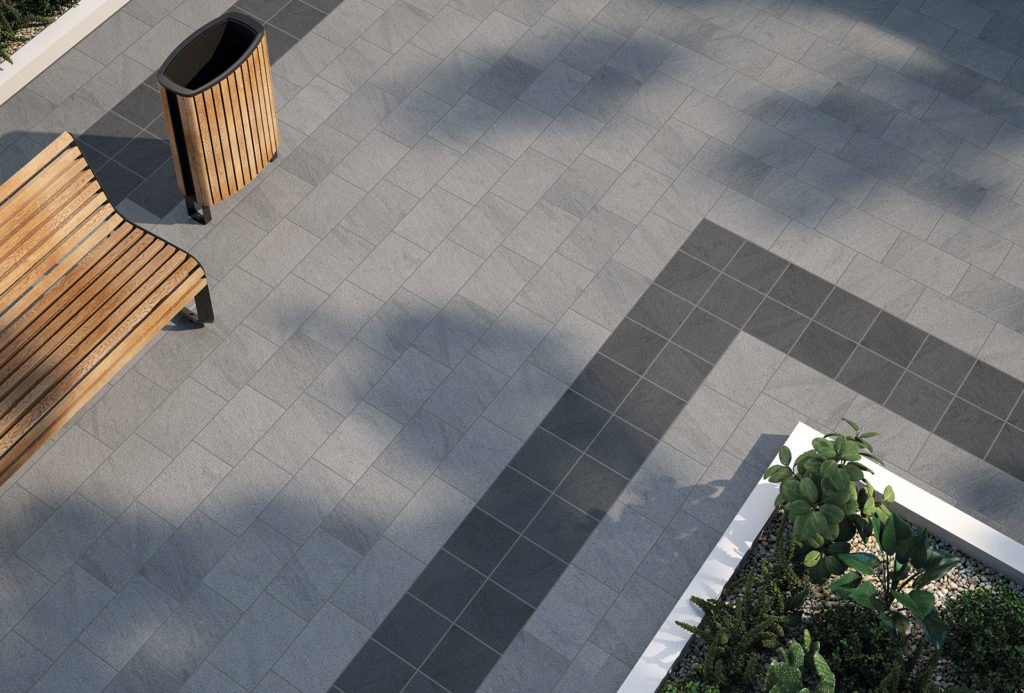 If you would like to receive specialised advice on our 20 mm porcelain tiles for your project, please do not hesitate to contact us. Our team of experts is ready to answer all your questions.