The choice of Small Size 20mm porcelain tile offers all the necessary technical and durability guarantees without sacrificing the great aesthetic appeal of natural stone.
La variedad de texturas de la piedra pizarra y sus diseños es uno de los grandes atractivos estéticos de este material. Atemporales y elegantes, sus diseños se integran perfectamente en todo tipo de espacios exteriores y urbanos. Sin embargo, su gran belleza estética no se ve compensada a nivel técnico por las características propias de la piedra.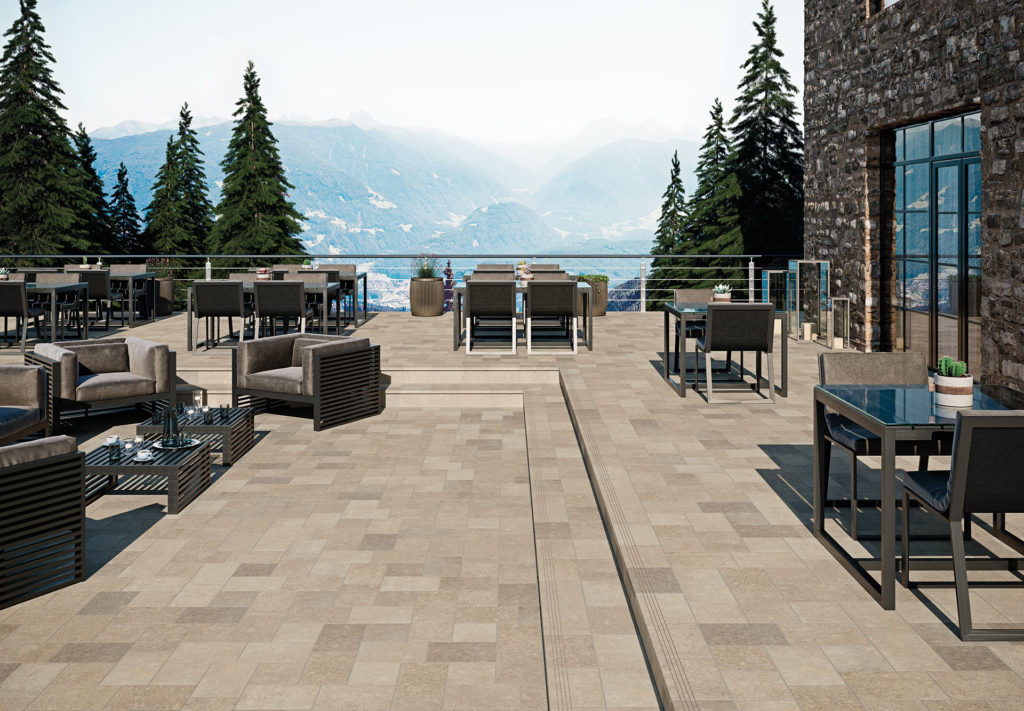 As a result, gres porcelánico de 20mm de espesor, un material capaz de proporcionar las altas prestaciones técnicas requeridas en proyectos de obra pública y arquitectura urbana sin prescindir de diseños tan demandados como el granito, la pizarra o la clásica Pierre Bleue.
The Low Porosity of Porcelain Tiles
Una de las grandes desventajas a la hora de elegir una piedra natural para pavimentar espacios con PORCELAIN FLOORS Damp is its main enemy because it can appear easily and requires a costly sealing process.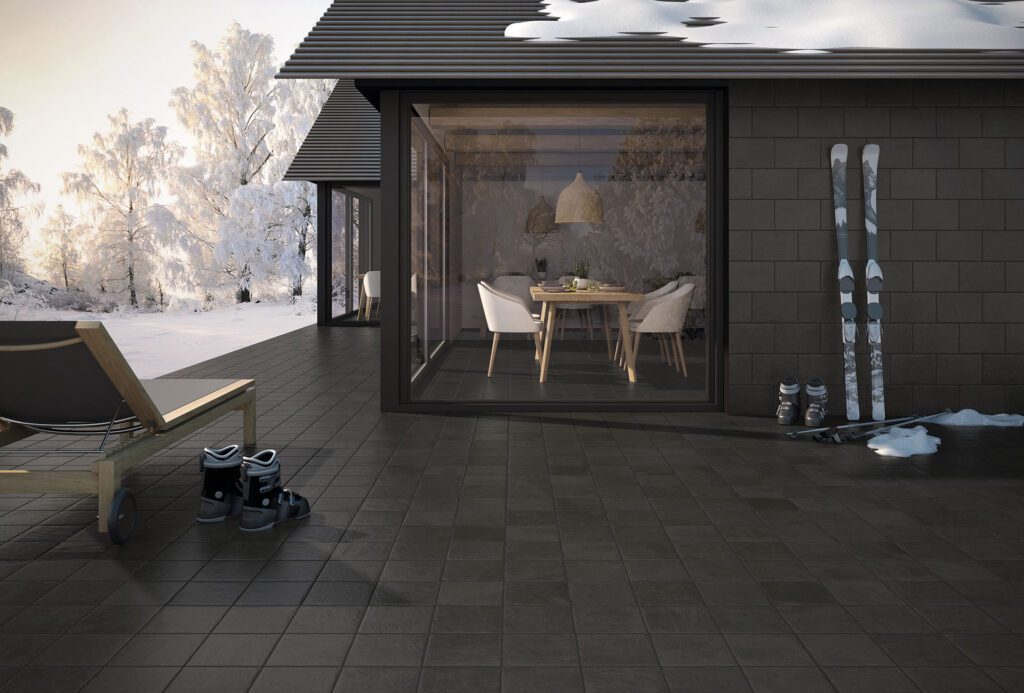 La alternativa del porcelánico Small Size 20mm, al ser totalmente compacto, sin porosidad abierta y sin apenas absorción de agua, hacen de él un material con alto grado de impermeabilidad y aislamiento térmico, con una absorción de agua inferior al 0,2%.
Porcelain Tiles are easier to install than Natural Stone
The construction process for a project that includes natural stone takes considerably longer and costs much more. This is because of the inherent weight of natural stone and the added difficulty involved in handling this material, a problem that is solved by using Small Size porcelain tiles. Their small format and lightweight nature offer installation performance levels of between 35 and 40 m2/day.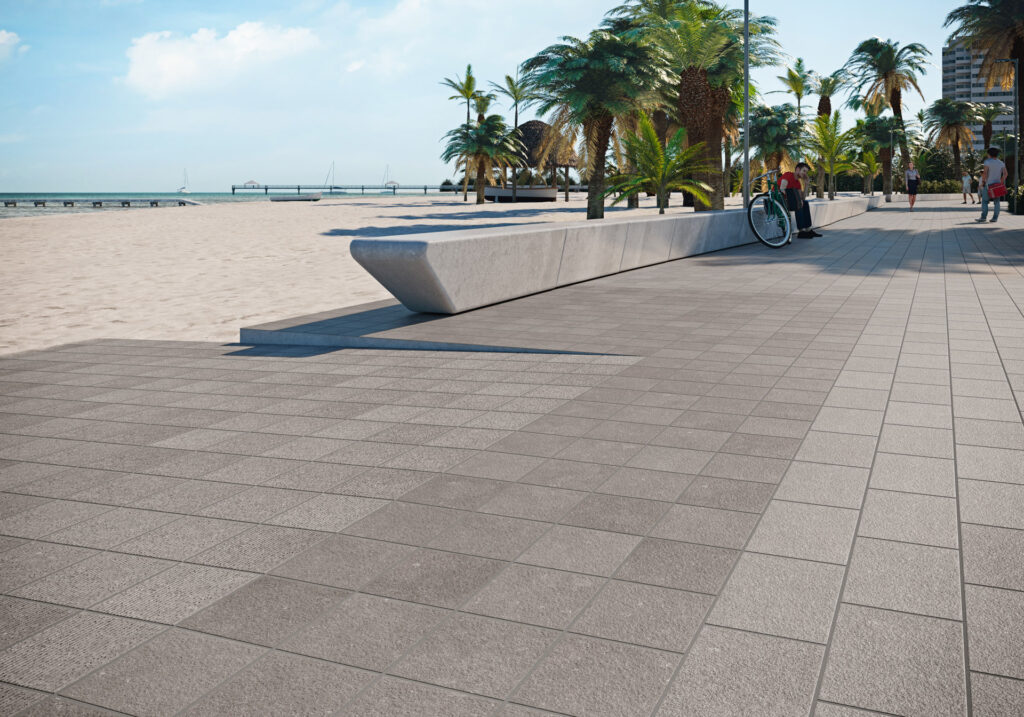 The easy installation, versatility and modular nature of the pieces mean they can be perfectly adapted to suit any urban space, offering the option to easily and effectively create pathways, pavements, outdoor lanes, ramps and steps.
Natural Stone is difficult to repair
Another of the major disadvantages of natural stone is that this material is very difficult to repair or replace. Its porous nature means that its appearance, texture and resistance can very easily change over time. Unlike natural stone, Small Size porcelain tiles are highly resistant and do not deteriorate over time. They also offer entirely controlled colour fading and collections that do not go out of stock, essential for future expansions.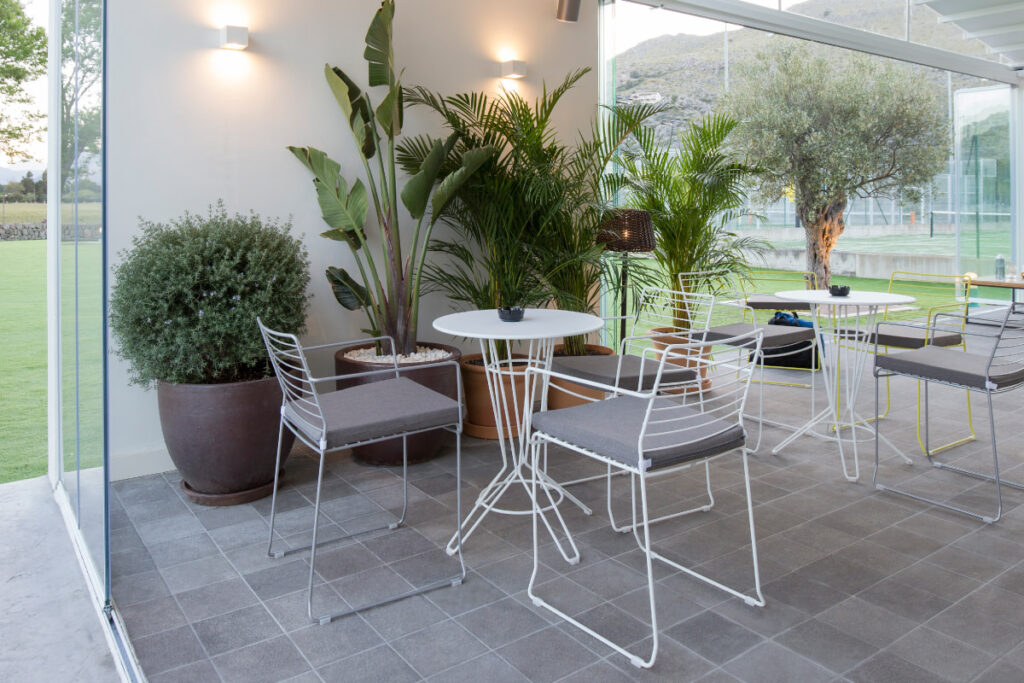 Discover the various designs available in our catalogue and find the one that best suits your project.