Modern construction and renovation projects focus on providing functionality to such spaces as terraces, patios and swimming pools, and their success lies in choosing a safe and hygienic outdoor paving material
Recent months have produced a before and after in how we spend time at home. This period has provided an opportunity for in-depth analysis of the functionality and shortcomings of certain spaces, with terraces, patios and swimming pools gaining incredible value.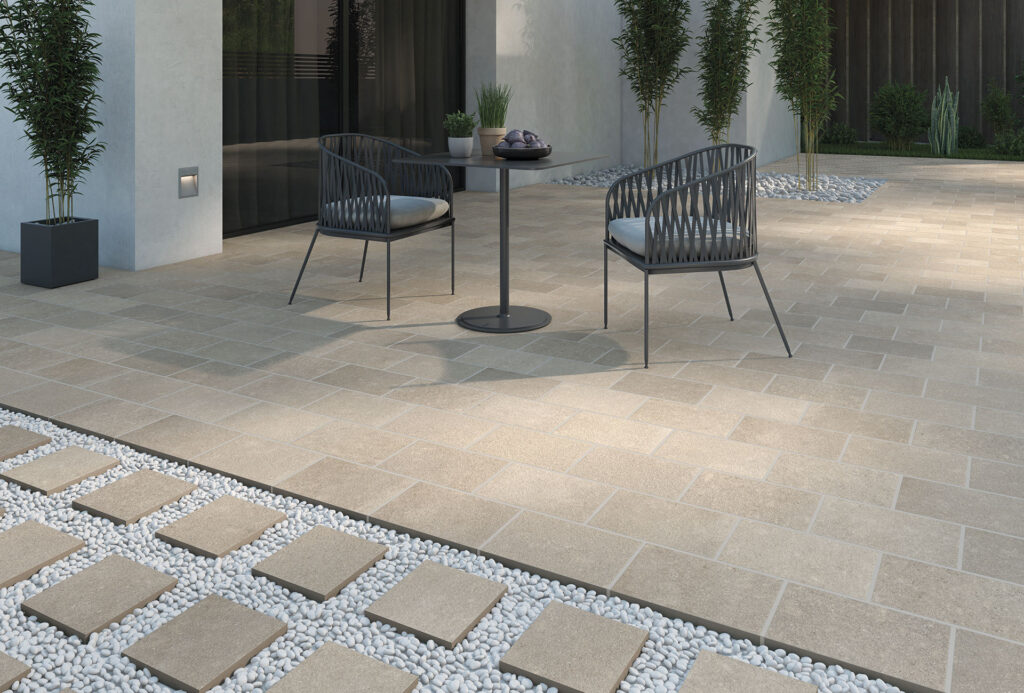 Materiales como el porcelánico 20MM de Small Size se sitúan como el mejor pavimento exterior por su resistencia, durabilidad y seguridad.
Now that renovation projects are resuming and new construction projects are being started, a new requirement has arisen in terms of health and safety in the home. These qualities were essential for users before but have now become imperative in the new normal.
Maximum safety with Small Size 20MM
Besides needing a paving material that can withstand various atmospheric factors, outdoor spaces need to guarantee safety for users by providing maximum grip when dry and wet.
In this regard, the surface of all Small Size 20MM pieces - including the special pieces for swimming pools, such as the ceramic grilles and edges - has been studied to offer optimum non-slip resistance.
Certified as a CLASS 3 material (the highest non-slip level), all Small Size 20MM collections fully guarantee user safety on any outdoor paving, offering an Rd>45 and an index higher than R11 on inclinessuelo de exterior, ofreciendo un Rd>45 y un índice mayor a R11 en rampa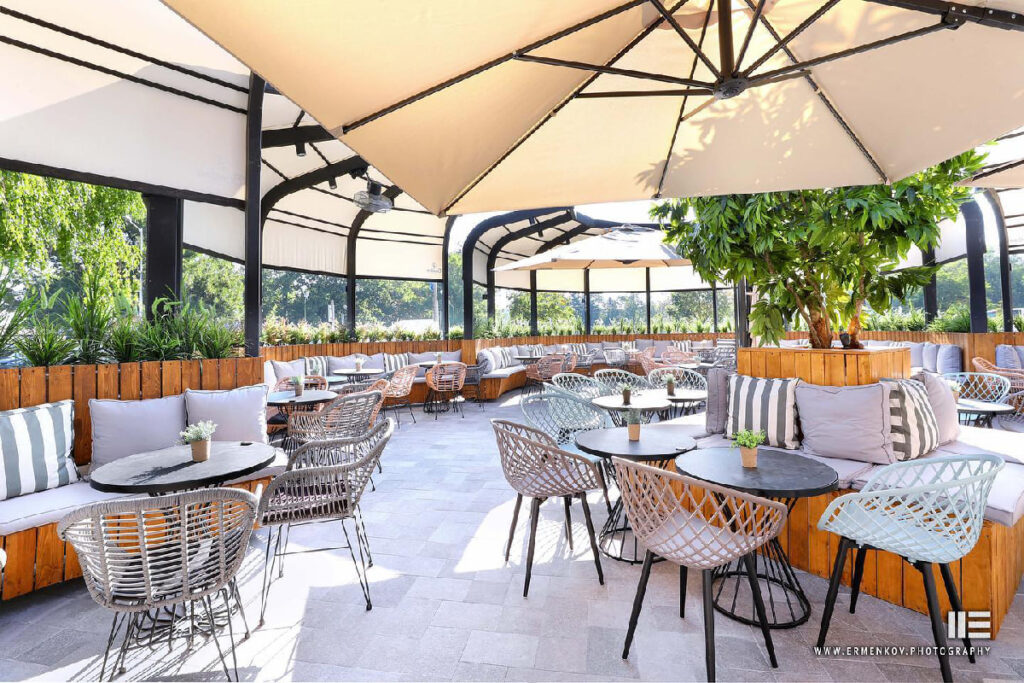 Furthermore, their strong resistance to any breakage and dilation caused by changes in temperature provides total safety because the pieces remain unchanged over time, maintaining their technical and aesthetic properties intact. The combination of all these technical features makes Small Size 20MM the safest outdoor paving material.
The most hygienic and sustainable outdoor paving material
Otra de las cualidades esenciales de este pavimento para piscinas y terrazas es su nivel de higiene. El porcelánico 20MM de Small Size posee prácticamente nula porosidad, obteniendo una superficie higiénica que no absorbe manchas y previene la aparición de mohos, bacterias y hongos.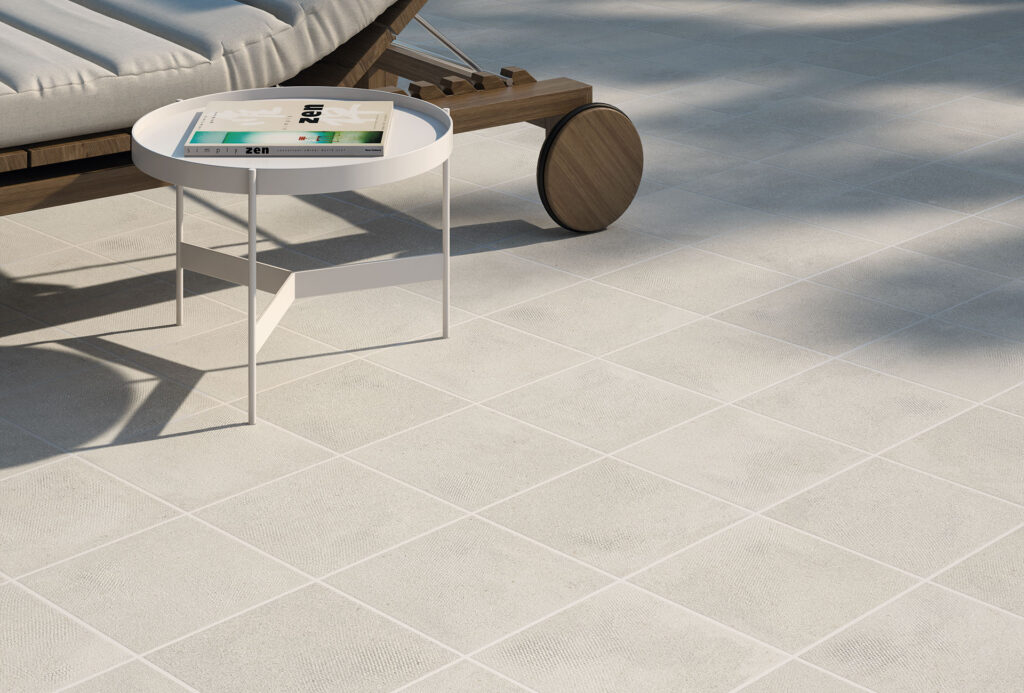 These properties are indispensable in wet areas, such as swimming pools, where outdoor paving materials also need to be easy to clean and maintain.
The pieces repel stains and dirt because the surface of Small Size 20MM is vitrified at over 1,200 degrees, a quality that enhances the hygiene of these porcelain tiles and makes cleaning them very easy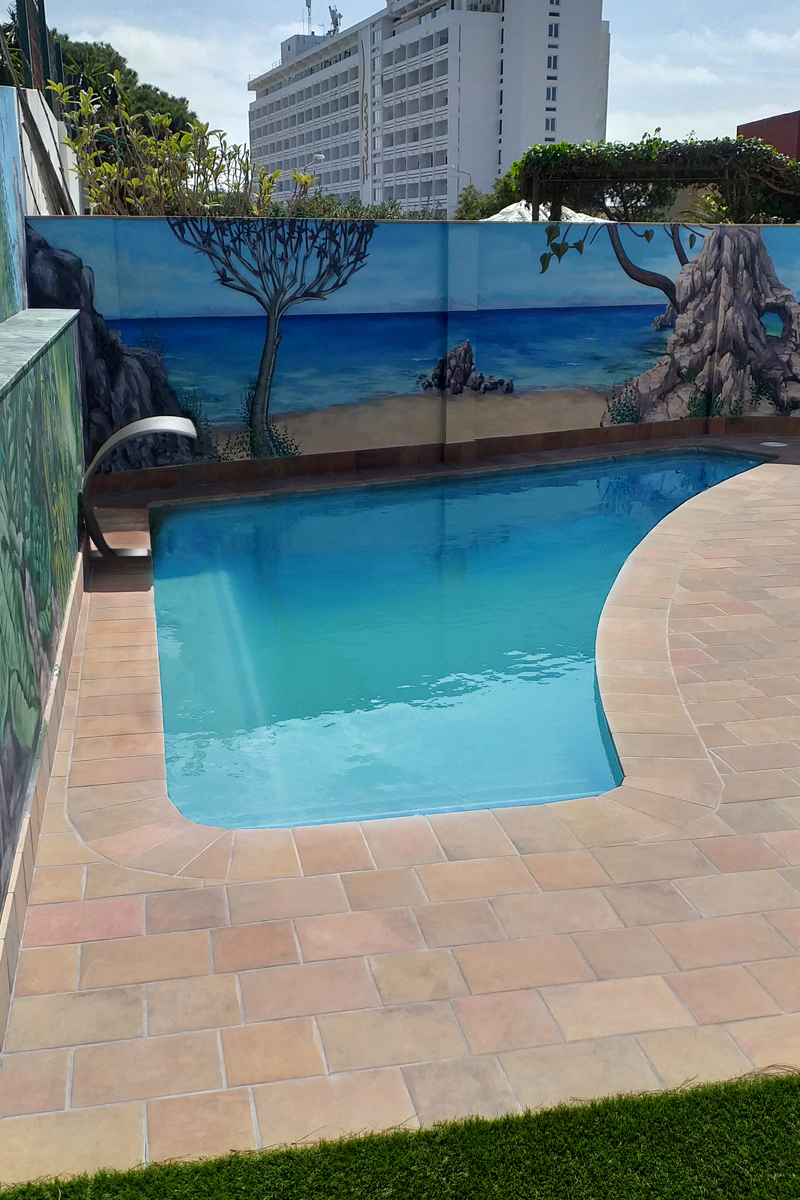 Similarly, the most suitable flooring for swimming pools and terraces should always be cleanable with water alone but also capable of withstanding any other cleaning product - including acids and disinfectants - when users or businesses need to undertake more in-depth cleaning procedures.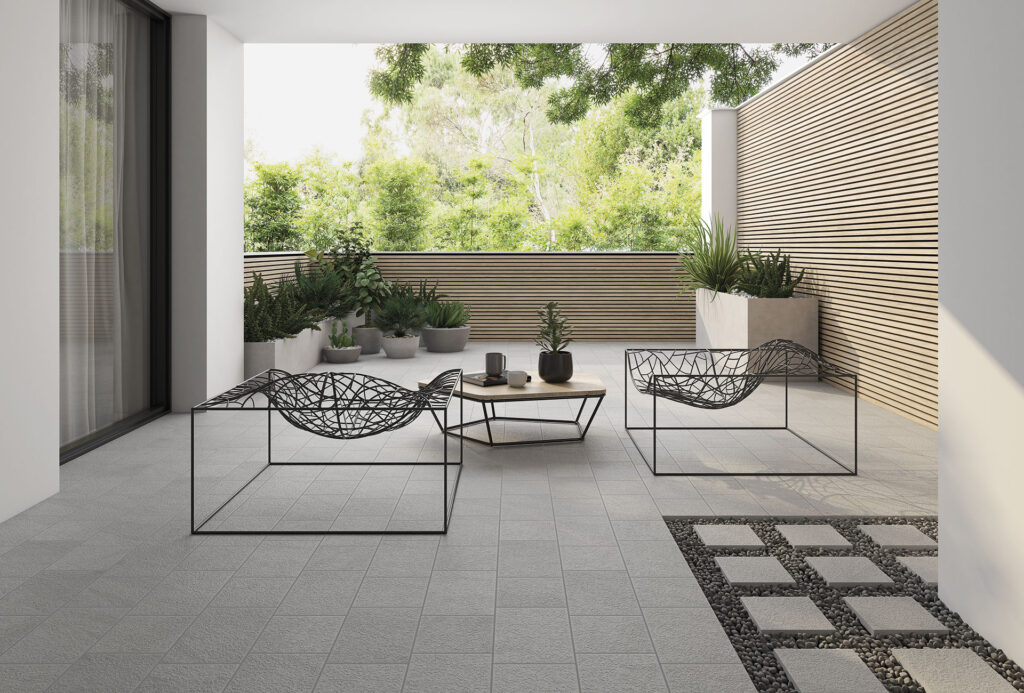 Small Size 20MM is not only capable of providing all these technical features but is also enhanced by its sustainable nature. It is an inert, recyclable and re-usable material that contains no volatile organic compounds, which means that choosing Small Size for paving around swimming pools, terraces and outdoor spaces is synonymous with health because it keeps the air clean and healthy.Small Size para pavimentar piscinas, terrazas y zonas de exterior es sinónimo de salud, ya que mantiene el aire limpio y sano.
If you would like to discover all the possibilities offered by Small Size 20MM for your new terrace or swimming pool project, do not hesitate to visit our website.