Pavements and technical floors for airports
The airport terminals are innovative facilities that have evolved in their architectural design in a spectacular way, becoming facilities with a high architectural value.
Decades ago, airports were bland spaces in terms of design, being buildings marked by a strong artistic style, mostly with a modern and avant-garde interior and exterior design, becoming considered as true works of art.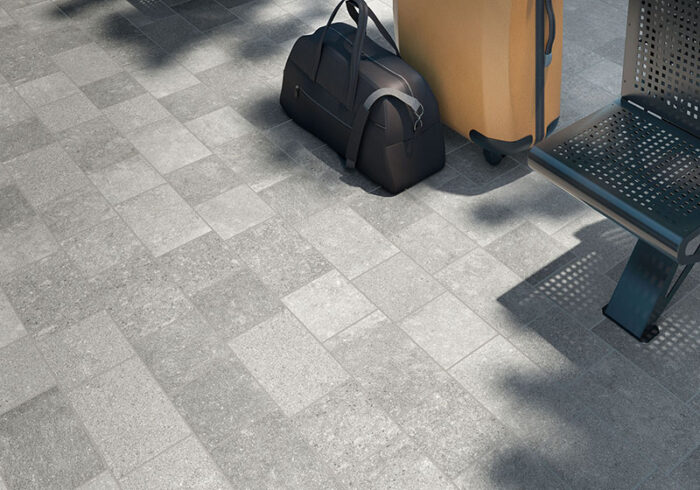 Creating safe and comfortable environments is one of the priorities in the design of airports since, they are spaces that thousands of people travel daily, as well as being places where passengers entertain the waiting time making purchases or having a snack.
Not only must be taken into account its aesthetics but also the technical performance of the materials to be used in its construction. This will create, in addition to beautiful spaces, safe places for people as well as lasting and unalterable in time.
To design these spaces, the type of material needed for the design of airport interiors is very important. Choosing a good pavement will largely define the decorative style of the new transport terminals.
Being areas of high pedestrian traffic require technical floors for airports with high mechanical resistance to impact, with high performance in terms of breakage and maintenance, in addition to having a design that is highly attractive, durable over time and that surprises travelers. With the high strength and durability of Small Size products, added to their great aesthetic qualities, it is the perfect choice of technical floors for airports making a big difference from the competition.
High strength and durability porcelain technical floors for airports and train stations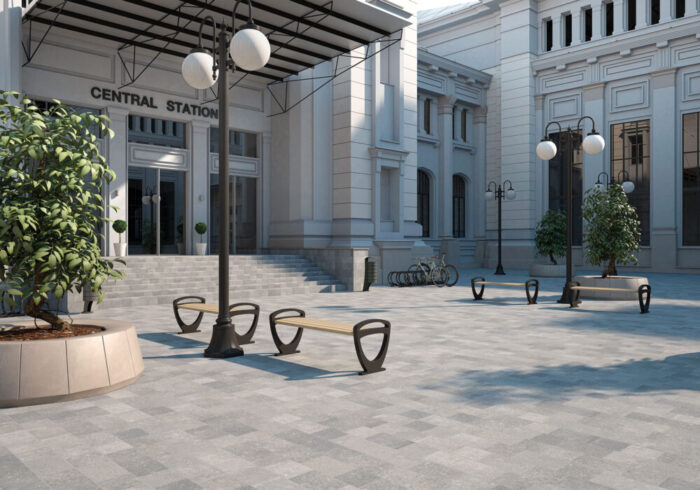 Every airport is made up of different areas and in each of them a specific design is required according to the needs of use. Among the interior spaces we can find:
Control rooms.
Technical rooms.
Luggage areas where the transfer of luggage causes great impact on the pavement.
Points of sale where a large number of shops and restaurants are grouped.
Information points.
Reception.
Rest areas.
For a good conservation of the airport pavements, high resistance floors are required that withstand the inclement weather, excess weight and high wear to which it will be subjected, but also, an aesthetic is needed to create a space according to the new architectural designs with tiles that reproduce and resemble natural stone, a perfect choice for outdoor environments.
These large projects, come true with the help of a new generation of high performance porcelain tiles, being the definitive solution for outdoor spaces and high traffic areas. These areas require a technical porcelain floor of different styles but with essential technical properties: great durability, resistance, non-slip, with ease of maintenance and cleaning.