PORCELAIN FLOORS
HIGH PERFORMANCE PORCELAIN FOR ALL TYPES OF SPACES
There are floors that, due to their location, need a high resistance floor, such as outdoor floors or industrial floors, which require special conditions of durability, safety and hygiene.
The best choice for this type of pavement is high performance porcelain stoneware. This is mainly characterized by its durability and easy maintenance, essential characteristics on surfaces subject to high traffic and more demanding environmental conditions than usual.
USE APPLICATIONS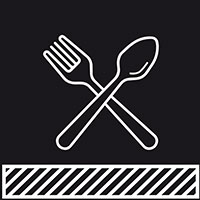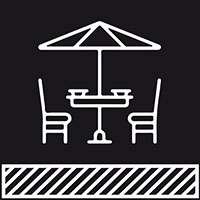 HIGH STRENGTH PORCELAIN FLOORS FOR THE MOST DEMANDING SURFACES
The porcelain floors of Small Size are suitable for large architectural and urban projects, as well as for any interior and exterior design, since, despite the harsh conditions to which it may be subjected, it maintains its qualities, techniques and aesthetics, unalterable in time. Thanks to its manufacturing process, all Small Size products are characterized by their high technical properties:
Resistance to abrasion
Easy to clean
Non-slip property
Aesthetic beauty
Resistance to sudden temperature changes that make it ideal for outdoors
Breaking and bending resistance
Easy installation on any surface
One of the characteristics of Small Size porcelain flooring is its exclusive 14mm and 20mm thickness, which guarantees high strength and allows installation with excellent results. Its application is indicated for indoor spaces, as well as outdoors, where the surfaces are more diverse and the characteristics of the terrain, either because of its composition or its use, complicate its paving.
PLACEMENT OF SMALL SIZE PORCELAIN FLOORS
INSTALLATION WITH ADHESIVES and CEMENT GLUES
The high performance porcelain of Small Size, offers you different ways of placement depending on the place where it is installed:
Areas of high pedestrian traffic and high traffic where porcelain tiles require a superior grip on the pavement, as well as in the design of public spaces and in the construction of public and urban works such as roads, sidewalks or roads.
Industrial areas in which the pavement requires special technical performance of resistance.
Spaces where design becomes paramount. The products in the Small Size catalog recreate the effect of stones, blackboards, mud or granite with collections that cover all aesthetic needs. With Small Size, it is possible from creating environments that are characterized by reproducing the passage of time to more modern spaces where you want to achieve a more innovative and functional style.
Due to their high non-slip properties, they are products especially suitable for paving the surroundings of the pools, whether public or private, where the security requirement is paramount. In addition, their designs, marked by natural textures with their reliefs and nuances, together with the high performance of porcelain stoneware, create exterior spaces of great aesthetic beauty without sacrificing the technical qualities of the product.
With the high-performance porcelain, you can pave floors with unsurpassed technical quality without sacrificing design, achieving lasting aesthetic beauty and the safety of using a material capable of meeting the technical requirements of the most demanding projects.