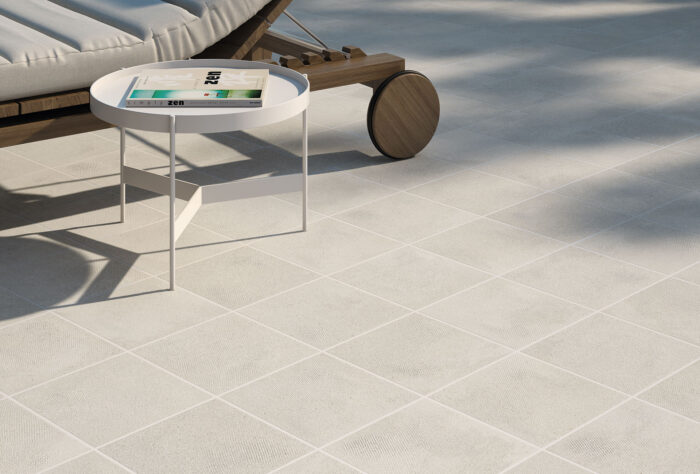 One of the aspects that most attracts the attention of customers in hotels is, without a doubt, its design and decoration. The aesthetics of these establishments is one of the most important characteristics when it comes to making a good impression and impact on users.
With it, we can create our own identity based on the style chosen for the design of each of the hotel spaces, creating rooms with a very careful aesthetic that takes into account even the smallest detail.
The wide variety of locations, styles and users - rustic hotel, city hotel, beach hotel, etc. -, influences the choice of one design or another as well as the specific materials to use.
In this type of projects, the availability of different finishes and designs is essential, as well as their technical performance, where quality, strength and durability are indispensable conditions to meet the optimum standards of building a hotel.
Currently there are different types of floors for hotels. The choice of pavement for hotel areas is one of the most important decisions in both design and technical characteristics. This type of soil undergoes constant wear due to the traffic of people and luggage. The choice of suitable floor and floor material for hotels is essentially based on technical features such as:
Breaking strength.
Stain resistance
Resistance to ice and temperature changes.
Slip Resistance Anti-slip tiles
Low maintenance.
Durability over time without aesthetic alterations.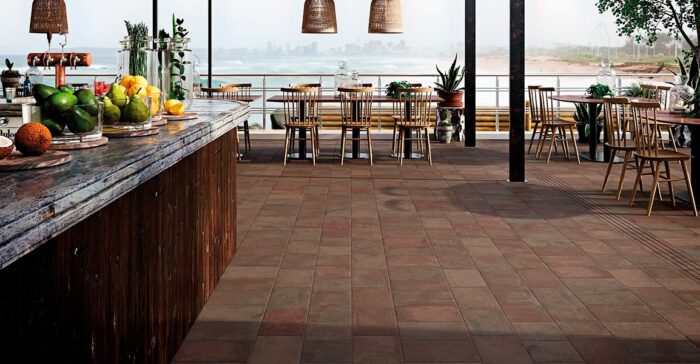 The floors and pavements for hotels are undoubtedly one of the most demanding - both aesthetically and technically - and an important long-term investment, so having high quality materials, such as those available in our catalog, is a guarantee of success.
But, as each space requires different aesthetic needs, in Small Size we propose a wide range of porcelain tiles and tiles, which due to their characteristics - high thickness, high strength and variety of designs -, are perfect for different rooms, both interior and Exteriors of the hotels:
Places where it is important to make a difference with the design as it is where the client receives the first impression upon arrival at the hotel.
The common areas of the hotel, such as reception halls, bars and restaurants, party rooms and entertainment or gymnasium areas, one of the most demanding spaces in terms of resistance and durability due to its high traffic of people.
The hotel rooms, where cleaning is essential and the choice of a porcelain tile becomes the most suitable thanks to its easy maintenance.
The pools, where the non-slip porcelain tiles are indispensable, as well as their aesthetics to achieve safe and modern environments.
Outdoor and landscaped areas
Landscaped areas, which due to their exposure to different weather conditions, require high resistance and durability tiles.
The different design options available in the Small Size catalog, cover all the aesthetics required by any project:
Arán Collection: stone effect floor with different reliefs and finishes, the most suitable for urban hotels.
Alsacia Collection: tiles inspired by the old cotto, an aged effect perfect for rustic hotels.
Pizarra Collection: porcelain with a soft slate effect, the perfect combination of originality and elegance for any mountain hotel.
Soul Collection: avant-garde and current hotels, you will find in this collection of timeless character, the most suitable floor for your design.
Pórfido Collection: the beauty of granite, available in three shades whose natural nuances make them unique to resorts or beach hotels.